Machinery and plant construction
BENEFIT FROM OUR INNOVATIVE AND
SUSTAINABLE INSTALLATION CONCEPTS
WO-TECH offers a diverse and innovative product portfolio, flexible and sustainable painting, coating and production solutions for various industries worldwide. Decades of experience and well-founded process knowledge ensure smooth planning and implementation of new systems or the optimal modernization of existing systems and processes.
We take into account customer-specific requirements and global trends to continuously make production facilities more efficient and sustainable.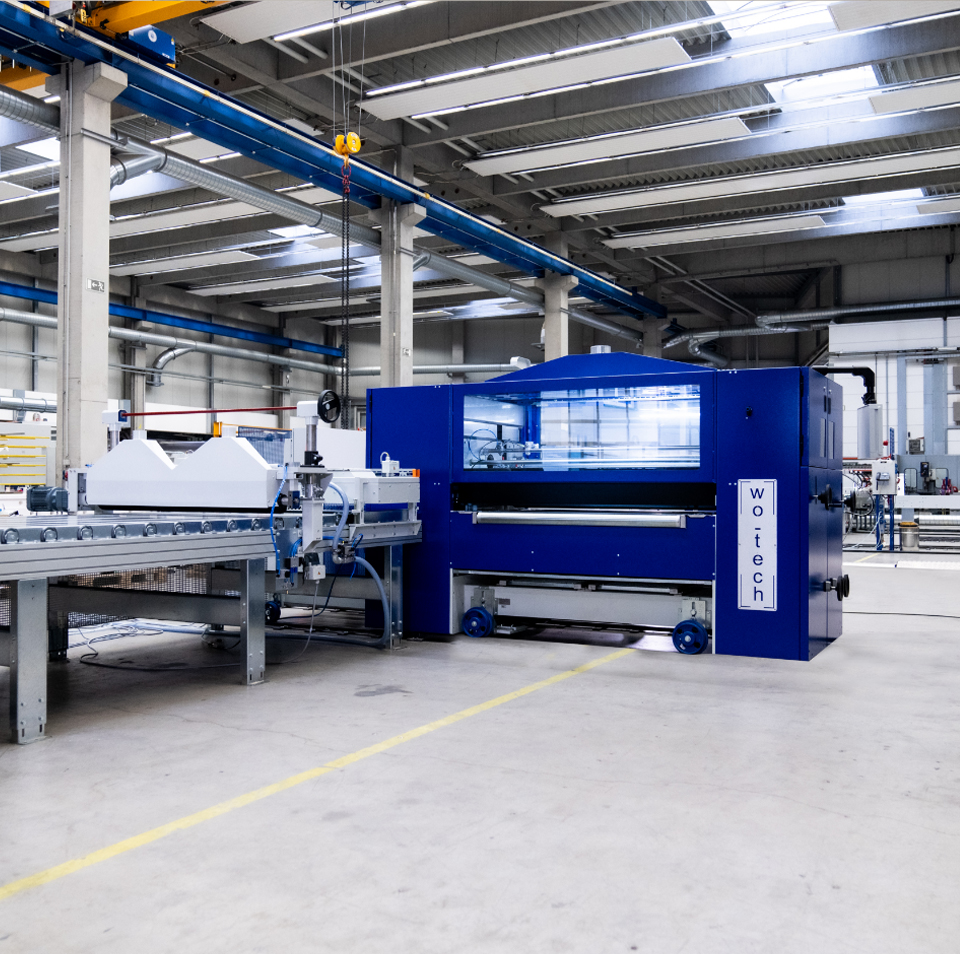 Coating and Painting
Our application technology, e.g. for paints and adhesives, offers maximum precision and cost-effectiveness for industrial processes.
INSTALLATIONS
Individual installations / machines
Roller application machines (coater)
Hot-melt coater
Curtain coater
Special- /customized coater
Production lines – turnkey solution
WO-TECH offers mechanical and plant engineering for 24/7 production processes. Developed, planned and manufactured in-house, from the individual machine to complete production lines.
Laminating
We offer laminating technologies in connection with glue or hot melt adhesive applications for the processing of foils, finish papers, among other things, with a maximum of quality and cost-effectiveness for industrial processes.
INSTALLATIONS
Laminating systems
Special installations
Production lines – turnkey solution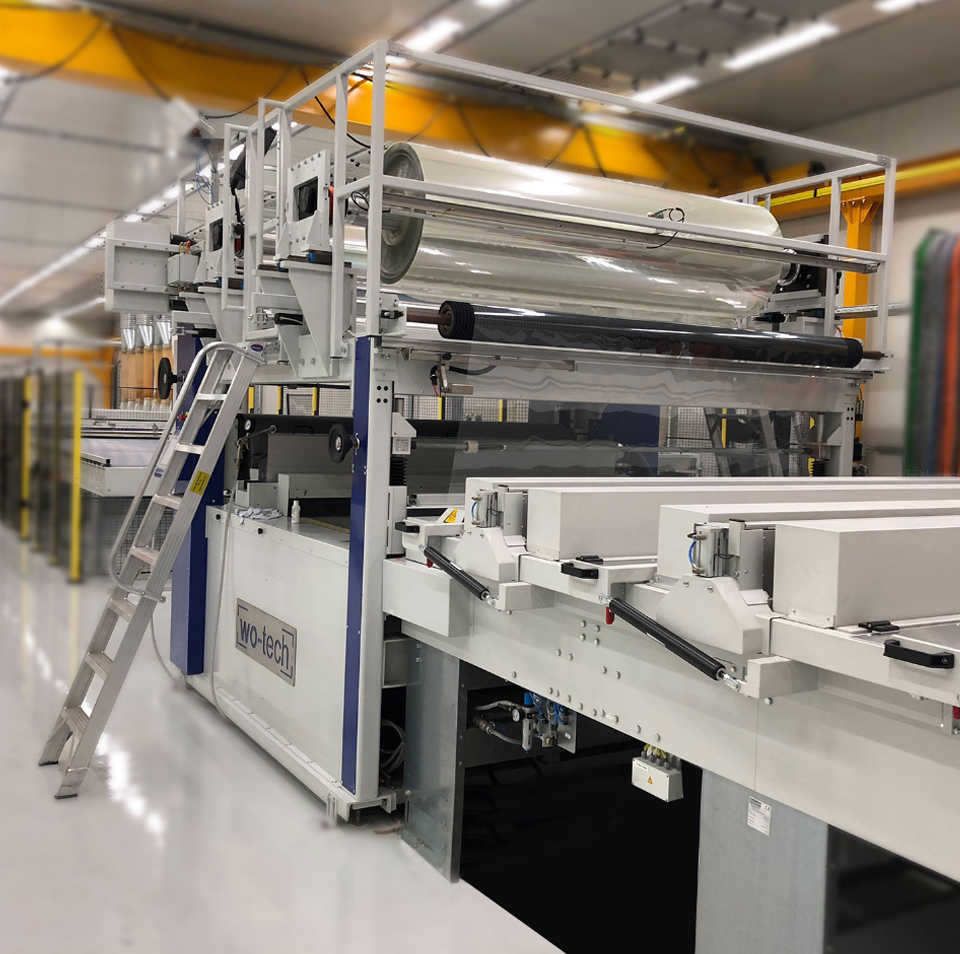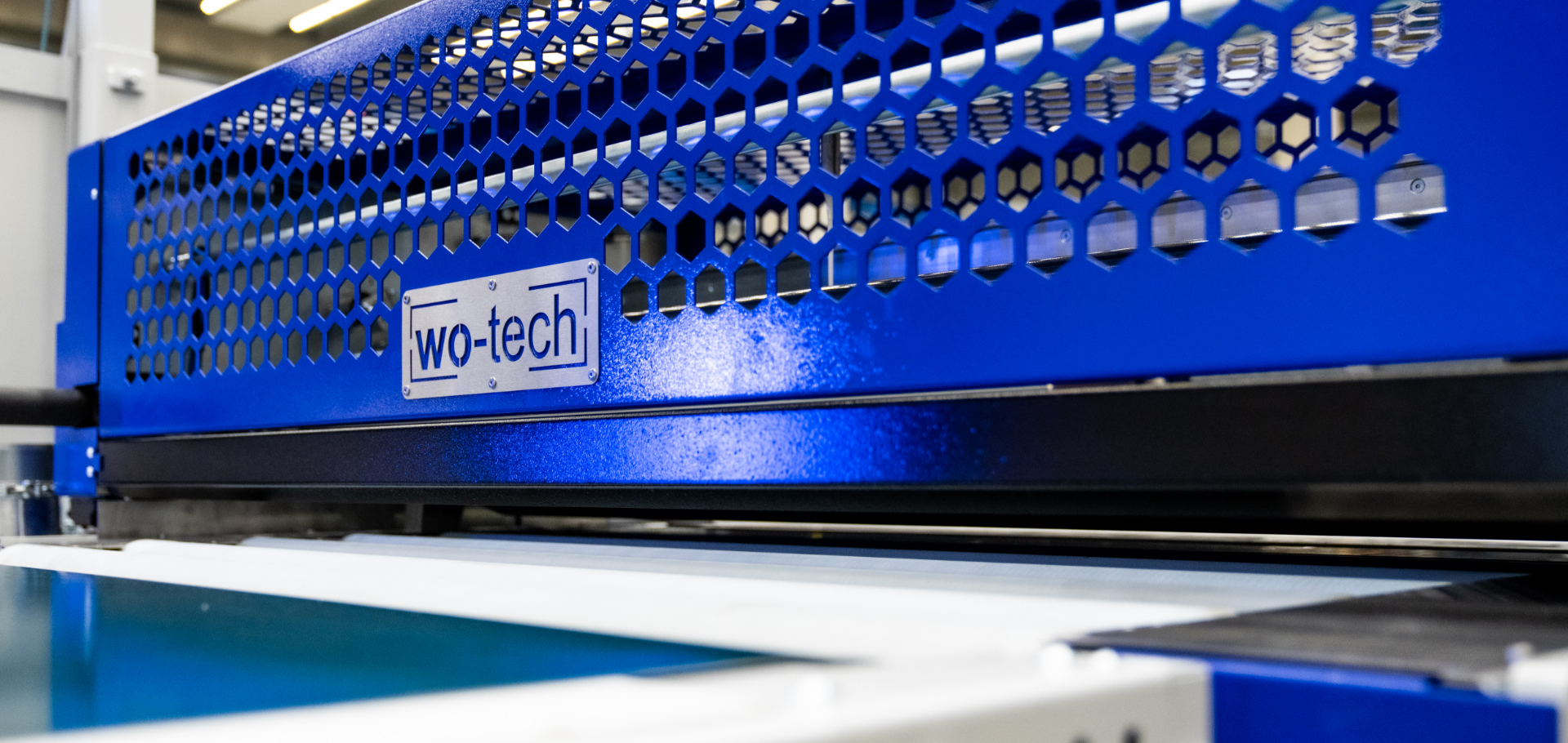 PRODUCTION PLANTS
& INDUSTRIAL PROCESSES
When designing and developing production plants and industrial processes, WO-TECH relies on holistic solutions and innovations to ensure maximum quality and efficiency.