PARTNER FOR SURFACE TECHNOLOGY
Machinery and plant construction
Machine and plant construction of the highest quality MADE IN GERMANY
WO-TECH offers innovative and economical solutions for your good products, as well as coating and painting processes. With decades of experience, we offer customized concepts suited to your needs.
Covering a wide spectrum from product to turnkey solution, and design of individual service concepts. Benefit from our global, flexible und sustainable solutions for plant engineering, created from an innovative product portfolio.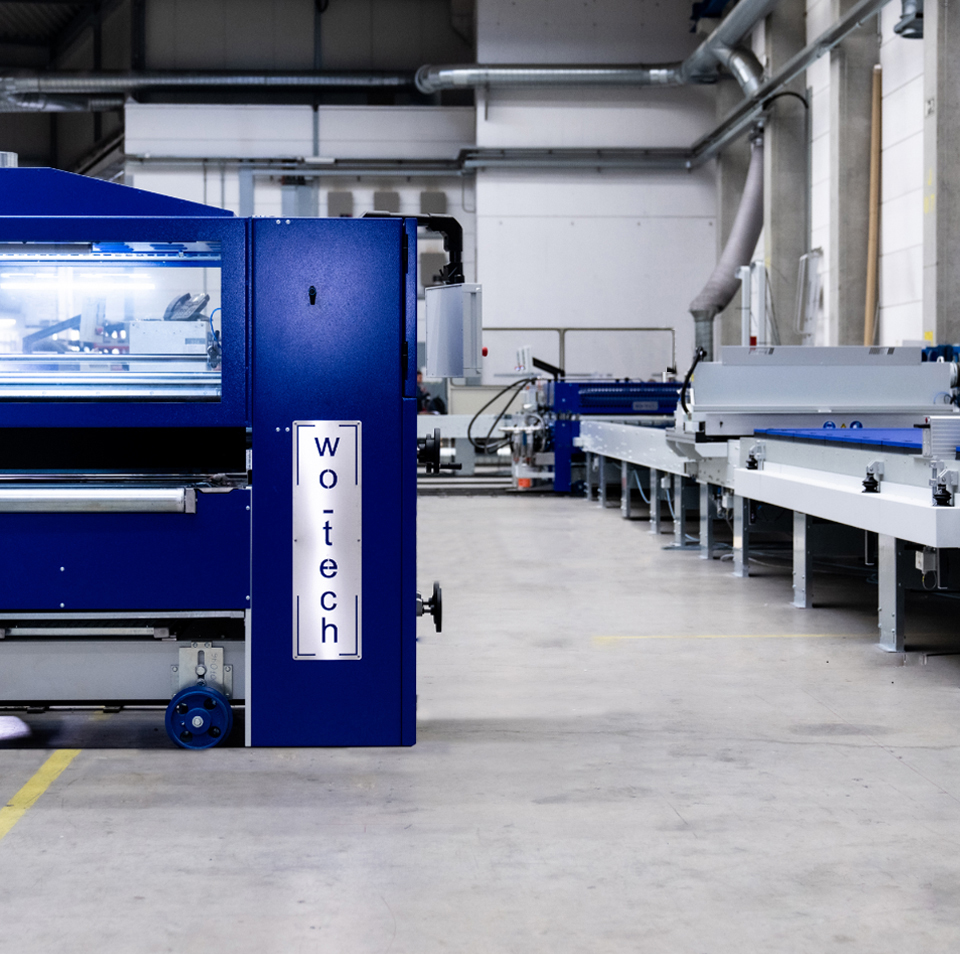 Coating and Painting
Our application technology, e.g. for paints and adhesives, offers maximum precision and cost-effectiveness for industrial processes and mechanical and plant engineering for 24/7 industrial production lines. Developed, planned and manufactured in-house, from the individual machine to complete production lines. Created according to RPC® – our quality standard for production plants and industrial processes.
Laminating
WO-TECH offers laminating and lining technology in connection with glue or hot-melt adhesive application for the processing of foils and finish papers, among other things. Developed according to our quality standard (RPC®).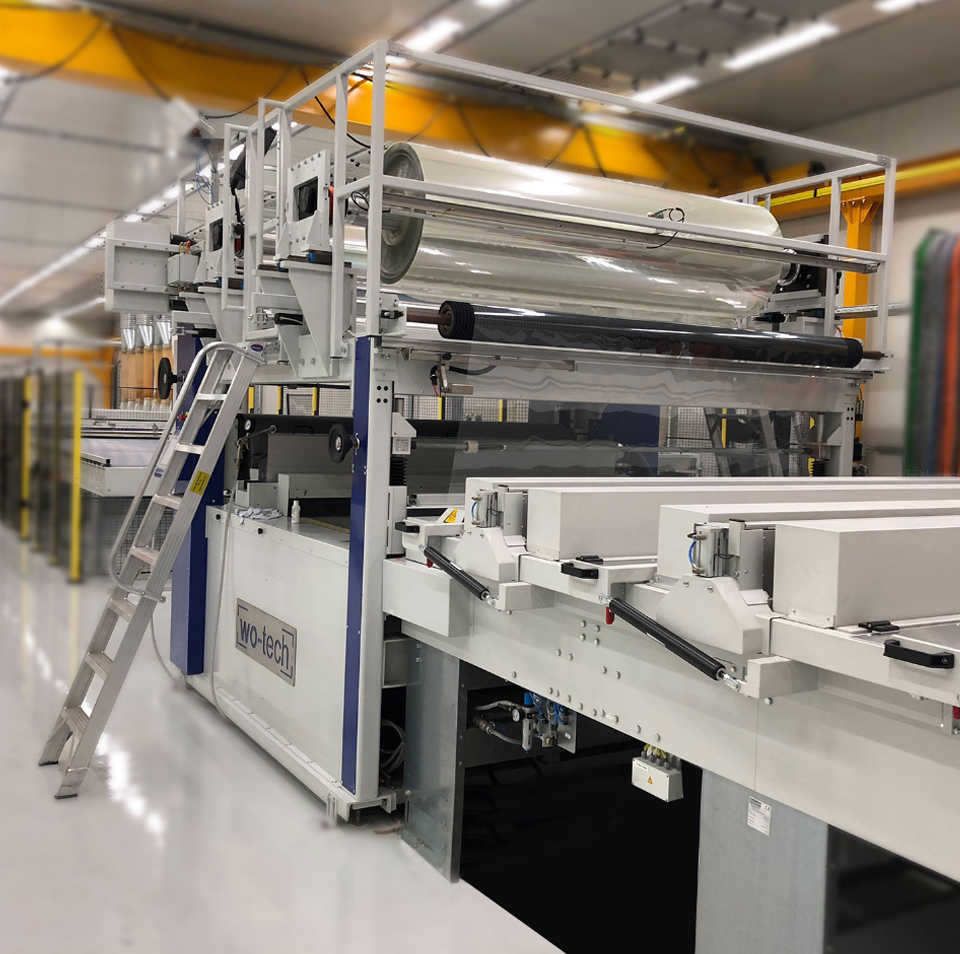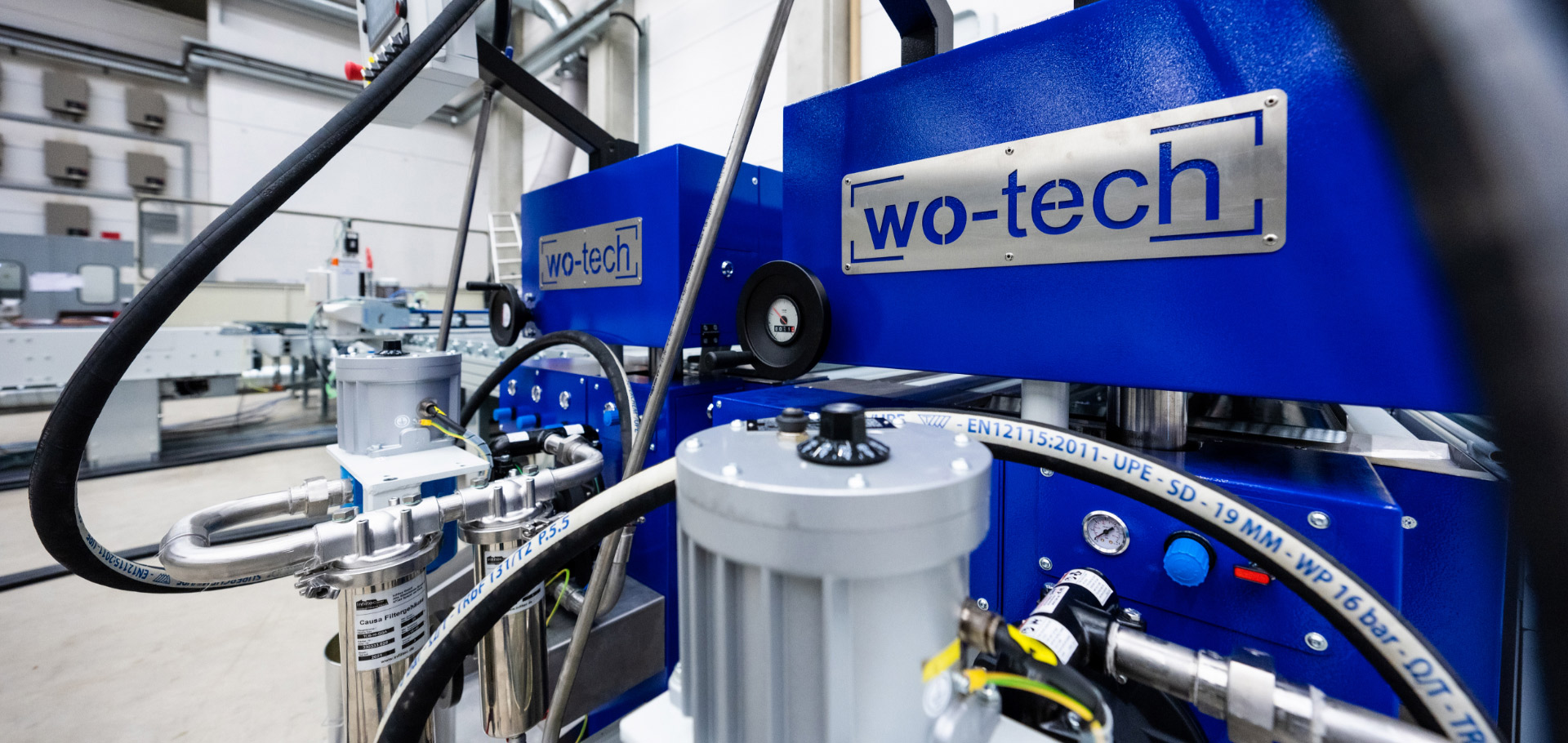 CREATING NEW STANDARDS
We focus on quality, professionalism and customer satisfaction. Through innovation and continuous development, we ensure that we offer our customers the best possible solution and service.